LUCAS CYCLES, a family run business over three generations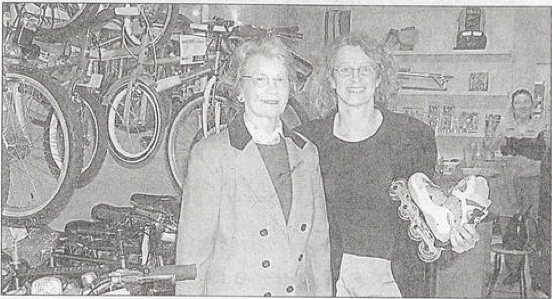 Lucas Cycles opened its doors in Deauville in 1924. Today the family-run store continues its tradition of exceptional service. We owe our success to a simple formula: a welcoming atmosphere, good advice, and top-quality cycling products.

At Lucas Cycles we want to make your cycling experience a success too. Our friendly and professional staff will help you choose the right bike and accessories to fit your requirements. We stay up-to-date on the latest technology, but aren't afraid to recommend the tried and true either. Our approach–finding what works for you, helping you make the right decisions for your needs and budget, and offering ongoing service and support–will make your cycling purchases sensible investments in a rewarding activity.

Whether you've spent years in the saddle, or are just starting out, we want you to find the right products and get the right advice to suit your cycling needs. Stop by our store, give us a call, or send us an email. We look forward to talking bikes with you!